Trade officials in the United Kingdom have announced a new ban on exporting technology to Russia that could be used to spy on Ukrainians.
The U.K.'s Department for International Trade on Monday announced the latest trade sanctions against Russia following a meeting between British and Ukrainian officials. The ban is part of a broader effort by western powers to prop up Ukraine as the Russian invasion enters its two-month anniversary.
The new ban restricts electronics from being exported to Russia, particularly technology that could be used to intercept or monitor communications and could be used "to repress the heroic people of Ukraine," according to the department.
"The UK will continue to do everything in its power to support Ukraine's fight against Putin's brutal and unprovoked invasion and help ensure the long-term security and prosperity of Ukraine and its people," International Trade Secretary Anne-Marie Trevelyan said in a statement.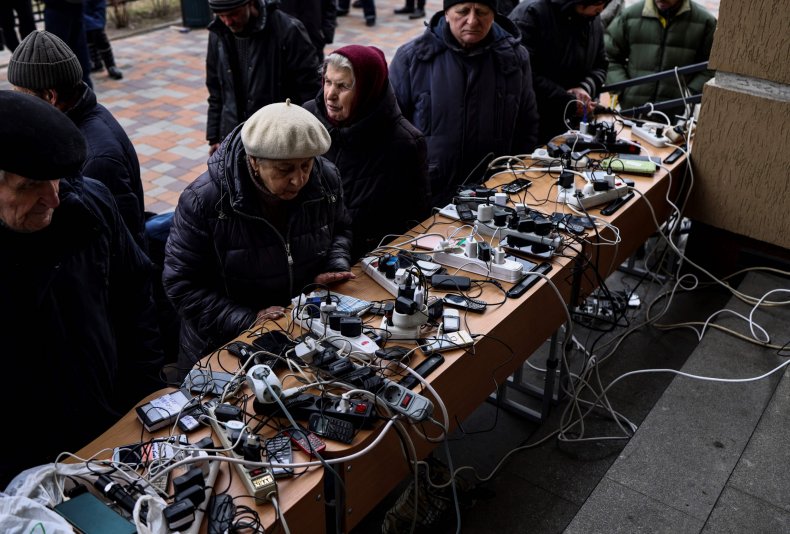 Following its invasion of Ukraine, Russia has been hit by severe sanctions by the U.S. and other western powers intended to economically isolate the country and cut it off from foreign investment. Since then, Ukrainian President Volodymyr Zelensky and other officials have continued to appeal for additional military support and more sanctions with the goal of halting Russia's invasion.
"Therefore, it is clear that the existing sanctions are not enough," Andriy Yermak, a top Zelensky aide, said in an interview with Fox News on Saturday.
He called for new sanctions targeting Russia's energy sector. He also called for the U.S. to recognize Russia as a sponsor of state terrorism.
Oleg Ustenko, an economic adviser to Zelensky, earlier this month called for the European Union to halt all energy imports from Russia.
The U.K.'s newest export ban on Russia follows a meeting between Trevelyan and Ukrainian Ambassador Vadym Prystaiko last week to discuss new ways Britain could support Ukraine, according to the department. Zelensky has also requested other measures from Britain to support his country's beleaguered economy.
Additionally, the department said the U.K. would cut tariffs on all goods from Ukraine, which could see its economy shrink by 45 percent this year because of the war, according to the World Bank.
Removing tariffs is aimed at boosting key Ukrainian exports including barley, honey, tinned tomatoes and poultry
British Prime Minister Boris Johnson committed to cutting tariffs during a surprise visit to Ukraine earlier this month.
The U.K. has already banned imports of Russian iron and steel products. British authorities also banned the export of quantum technologies, advanced materials and luxury goods to Russia.
Last week, it upped tariffs by 25 percent on Russian diamonds and Russia while applying new import bans to silver and wood products.
Newsweek has reached out to the Ukrainian government for comment.