Joe Biden traveled to Florida to survey the destruction wrought by Hurricane Ian alongside Republican governor and White House critic, Ron DeSantis, with whom a temporary political truce had been declared. But bad news came from abroad, when the Opec+ grouping of oil producers agreed to slash production, potentially driving gas prices higher just as American voters cast ballots in the midterms.
Here's more about what happened today:
One of the unanswered questions of the January 6 insurrection was whether senator Ron Johnson, a conservative Republican representing Wisconsin, was involved in the plot to stop the certification of Joe Biden's win.
In the fourth hearing of the congressional committee investigating the attack held in June, it was revealed that a staff member for the senator contacted vice-president Mike Pence's legislative affairs director, asking how to get fake slates of electors from Johnson to Pence, who was to preside over the certification of Biden's election victory that day. The documents never got to the vice-president, but the January 6 committee detailed the attempt during a hearing dedicated to exploring the legal efforts made by Donald Trump's allies to interfere with Biden taking office.
NBC News reports that Johnson told his side of the story during an appearance in Wisconsin on Tuesday, where he's in a tough re-election battle against Democrat Mandela Barnes. Here's what he had to say:
Of the electors scheme, Johnson said he communicated with Jim Troupis, a Wisconsin-based attorney who led legal efforts for Donald Trump in a recount of the state's 2020 results.

"What would you do if you got a text from the attorney for the president of the United States?" Johnson said. "You respond to it.

"I got a text from the president's lawyer asking if we could deliver something to the vice president and if I could have a staff member handle it," Johnson said. Asked whether he knew what it was he was being asked to deliver, he said: "No. I had no idea."

Johnson said he turned it over to his chief of staff, who was new at the time. "Next thing I know he's letting me know the vice president's not accepting anything, so I just texted back 'no, we're not delivering it,' end of story. Nothing happened. I had no idea there were even an alternate slate of electors."
That Biden even brought up climate change is bound to infuriate some Republican elected officials and conservative commentators, who see any mention of the scientific reality as cover for a wider liberal agenda.
DeSantis may be among them. "What I've found is, people when they start talking about things like global warming, they typically use that as a pretext to do a bunch of left-wing things that they would want to do anyways. We're not doing any left-wing stuff," the governor said at a speech last year, according to Florida Phoenix.
DeSantis has grown popular among Republicans for standing up to Democrats and their perceived ideologies, and those comments may be seen as a classic example of his success. But as governor, DeSantis has backed some efforts to help his famously low-lying state deal with the climate crisis. Last year, he signed a bill to strengthen Florida's resiliency against sea level rise, and has also publicly uttered the words "climate change" – a break from his Republican predecessor Rick Scott, who reportedly banned some state employees from using the terms.
Hurricane Ian ended 'discussion about whether or not there's climate change': Biden
The destruction wrought by Hurricane Ian in southwest Florida is proof that climate change is hitting the United States and must be addressed, president Joe Biden said following a tour of areas damaged by last week's storm.
Referring to Ian as well as the drought striking the southwestern United States and drying up the Colorado River, Biden said, "There's a lot going on, and I think the one thing this has finally ended is a discussion about whether or not there's climate change. We should do something about it."
It was a rare potentially controversial remark in a trip that has otherwise been marked by bonhomie between Biden, a Democrat, and Ron DeSantis, Florida's conservative Republican governor who has a top critic of the president. Speaking just before him, DeSantis spoked positively of the federal response to the hurricane and thanked Biden personally.
"Mr. President, welcome to Florida. We appreciate working together across various levels of government," the governor said.
The president's speech is ongoing, and you can watch it below:
A new report from Bloomberg appears to reveal a hole in one of Donald Trump's explanations for how classified materials made it from the White House to his Mar-a-Lago resort.
Trump has said that it was the General Services Administration (GSA) that packed boxes of records from the White House, and therefore he can't be held responsible if classified materials were improperly taken after he left office. But Bloomberg reports that it appears GSA merely coordinated logistics for shipping boxes that were already packed from Washington to Florida.
Here's more from the report, which is based on emails obtained by the agency:
Former President Donald Trump publicly said that one reason that the FBI found boxes of classified documents improperly stored at his Florida estate was that federal workers had packed up the White House after his 2020 defeat.

But documents obtained by Bloomberg News under a Freedom of Information Act request suggest a different story. More than 100 pages of emails and shipping lists between White House and transition staff and the US General Services Administration describe the minutiae of moving the Trump White House from Washington, DC, to Florida, down to how many rolls of bubble wrap and tape, all within a plan signed by then-Chief of Staff Mark Meadows.

One thing is clear: The boxes were packed when the movers got there.

While the records don't specify what the boxes contained, they provide the most detailed account to date of how the GSA assisted the outgoing administration between January and September 2021.

After the FBI's unprecedented Aug. 8 search of Trump's Mar-a-Lago estate, the former president and his allies, including Fox News's Sean Hannity, Stephen Bannon's Breitbart News and former Trump defense official Kash Patel, have claimed that Trump can't be held legally responsible for the dozens of boxes of highly classified documents found around Mar-a-Lago because the GSA — essentially the federal government's office and property manager — was in charge of filling boxes and shipping them.
Here's more from Hugo Lowell on Donald Trump's petition to the US supreme court yesterday, as the legal wrangling over the August search of his Mar-a-Lago resort continues:
Donald Trump on Tuesday asked the US supreme court to partially reverse an appellate court decision that prevented the special master, reviewing for privilege protections materials seized by the FBI from his Mar-a-Lago resort in August, from examining 100 documents with classification markings.
The motion to vacate the ruling by the US appeals court for the 11th circuit represents the former president's final chance to reinsert the 100 documents into the special master review – and potentially exclude some from the investigation into whether he illegally retained national defense information
In the emergency request, Trump's lawyers argued that the appellate court lacked jurisdiction to overrule the trial judge and decide that the justice department should regain access to the 100 documents and that the special master should be prohibited from examining them in the review.
Vice president slams supreme court abortion decision, with national and international impact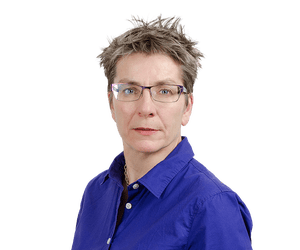 Joanna Walters
Kamala Harris has blamed the rightist US supreme court's gutting of abortion rights for undermining America's place as a role model for democracy in the world.
The vice president was speaking at a reproductive rights round table in Connecticut a few minutes ago, with local congresswoman Jahana Hayes and Planned Parenthood president Alexis McGill Johnson and once again excoriated the highest US court for its decision in the Mississippi Dobbs case in June that overturned Roe v Wade.
"You can talk about what it means to be a strong democracy and have that standing to talk about human rights and the rule of law … we were thought of as a role model of democratic principles," Harris said.
"But now the highest court in our land took away a fundamental right from the people of America," she added.
She pointed out that other world leaders watch everything the US does and the Dobbs decision stokes, she said: "My fear that autocratic governments can say to their people 'you want to be a democracy, look what the US just did,' so the impact of this quite literally will impact people around the world."
The US supreme court is now dominated by a six-three conservative majority on the nine-judge bench and despite a majority of Americans who are polled saying they support the kind of abortion rights afforded by the Roe ruling in 1973, the court overturned that decision this summer in a shocking blow to reproductive choice.
The vice-president also spoke on the topic at an event at the White House yesterday, where she said the decision had created a healthcare crisis in the US.
Joe Biden, despite his often-demonstrated personal faith as a Catholic, has also spoken out increasingly strongly in favor of abortion rights.
Both the president and the vice president are urging Congress to codify the rights of Roe in legislation, though that it unlikely to get through Congress at the moment.
Appeals court grants DoJ expedited appeal in Trump case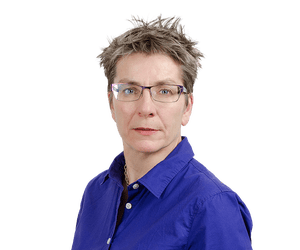 Joanna Walters
A US appeals court on Wednesday granted the justice department's request to expedite its appeal of a lower court order appointing a special master to review records the FBI seized from former president Donald Trump's Florida estate in August.
The decision by the US court of appeals for the 11th circuit to fast-track the government's appeal represents a setback for Trump, who had opposed the request, Reuters reports.
Last week, the Department of Justice (DoJ) had asked the 11th circuit to address concerns it still has with US district judge Aileen Cannon's appointment of senior judge Raymond Dearie, who is tasked with reviewing more than 11,000 records the FBI found inside Mar-a-Lago, in order to weed out anything that may be privileged.
Cannon's order blocks the justice department from relying on those records for its ongoing criminal investigation until Dearie's review is complete.
In its filing, the justice department said this prohibition is hampering its investigation, and that it needs to be able to examine non-classified records that may have been stored in close proximity to classified ones.
Those non-classified records, the department said, "may shed light" on how the documents were transferred to, or stored at, the Mar-a-Lago estate, and who might have accessed them.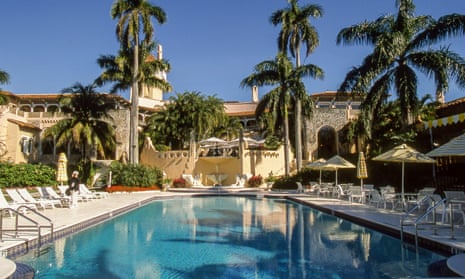 Separately, yesterday, Trump asked the US supreme court to partially reverse an appellate court decision that prevented the special master, reviewing the seized materials for privilege protections, from examining 100 documents with classification markings.
Joe Biden has just touched down in Florida to tour the damage caused by Hurricane Ian alongside the conservative Republican governor Ron DeSantis, with whom a temporary political truce appears to be in effect. But bad news has come from abroad, when the Opec+ grouping of oil producers agreed to slash production, potentially driving gas prices higher just as American voters cast ballots in the midterms.
Here's what has happened today thus far:
Speaking aboard Air Force One, the White House press secretary said the production cut by Opec+ indicates the oil cartel has sided with Russia in the global standoff over energy price and supply.
"It's clear that Opec+ is aligning with Russia with today's announcement," Karine Jean-Pierre said during president Joe Biden's trip to Florida. Russia is not a member of Opec, but the press secretary noted the link between the production cut and the dire energy situation facing many countries globally due to the ripple effects of Moscow's invasion of Ukraine.
"We're dealing with a time where… the global markets or the global economy is responding to Putin's war," Jean-Pierre said. "And so by making this decision, it is going to have an effect on low and middle… income countries."
The Opec+ production cut comes as the oil cartel's leading member Saudi Arabia courts closer ties with Russia, worrying western countries that consider Riyadh an ally, The Guardian's Martin Chulov reports:
They both started wars in neighbouring countries, hold significant sway over energy markets, are known to brook no dissent and to covet spots in history. Russia's embattled president, Vladimir Putin, and Saudi Arabia's de facto ruler, Mohammed bin Salman, seem to have a lot in common.
Nearly eight months into Russia's invasion of Ukraine, relations between Riyadh and Moscow are at a high point. As much of Europe, the US and the UK double down on attempts to combat an ever more menacing Russian leader, Prince Mohammed has instead chosen to deepen ties.
An Opec+ meeting in Vienna on Wednesday is the latest landmark in a growing relationship that is increasingly defying the demands of Riyadh's allies and appearing to give Putin comfort at a critical juncture in the war. Both countries are likely to seek to raise oil prices by cutting global supply by 1-2m barrels a day.
Such a move would follow widespread disruption to gas supplies to Europe caused by the war and predictions of a worsening energy security crisis as the northern winter approaches. It would also alienate Washington, an ally that has tried to recruit Riyadh to the cause of decreasing supply pressures by opening valves to its enormous reservoirs.
Instead, Joe Biden finds himself staring down a partner in the Middle East whom he had personally visited during the summer as the extent of the supply crisis became apparent. Biden walked away empty-handed and, as a result, faces the uncomfortable prospect of taking high bowser prices to midterm elections. Perhaps more importantly for the US president, a rise in oil prices could be seen as helping fund Putin's war effort.
At a press conference during his visit to Chile, secretary of state Antony Blinken had little to say about Washington's reported efforts to convince Opec+ countries not to cut production.
Other than to say that Biden administration officials have been talking to them. Here's CSPAN's clip of Blinken: