The continuing Russian invasion of Ukraine could have disastrous economic consequences for most of the Eastern European country by the end of next year, according to the World Bank.
World Bank is an international financial entity that provides banking services, including loans, to poorer and middle-income countries. Speaking on Saturday, Arup Banerji, the institution's regional country director for Eastern Europe, said that Russia's recent wave of attacks on civilian energy infrastructure could have a massive impact on Ukraine's economic outlook.
"If this continues, the outlook is going to be much, much harder," Banerji told Reuters in an interview. "As winter really starts biting…certainly by December or January, and if the houses are not repaired…there may be another internal wave of migration, of internally displaced persons."
Banerji estimated that around 25 percent of Ukrainians will be living in poverty by the end of this year, a stark increase from the 2 percent rate that was estimated before the invasion in February. The estimates only get worse throughout the next year, however, with Banerji saying that the number could rise to a staggering 55 percent by the end of 2023, if the invasion continues at its current pace.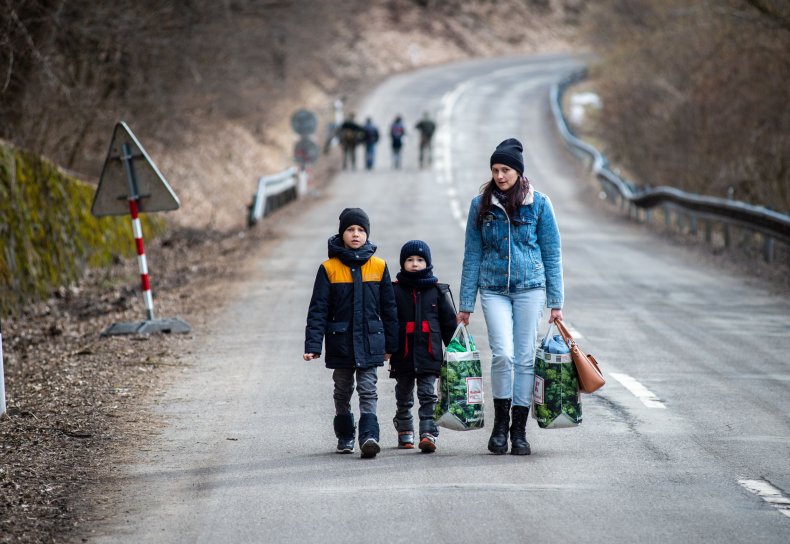 The picture of the near future in Ukraine is not entirely without hope, as financial aid from foreign allies appears primed to hold steady. During an address on Wednesday to the World Bank and the International Monetary Fund (IMF), Ukrainian President Volodymyr Zelensky stressed his country's need for "ongoing and predictable financial assistance" in order to keep the government running and to enact much-needed repairs to infrastructure.
Zelensky estimated that his country will need around $55 billion in aid, which breaks down to $38 billion to cover the country's 2023 budget deficit and $17 billion to begin repairing schools, housing, and energy infrastructure. Following the address and a round of meetings with international donors over the last week, Banerji told Reuters that the situation is optimistic.
"Most countries indicated that they would be supporting Ukraine financially over the next year, and so that is a very positive outcome," he said.
Kristalina Georgieva, managing director for the IMF, said last week that the organization had committed to providing Ukraine with $35 billion in financing for the remainder of 2022.
"IMF staff will meet with Ukrainian authorities in Vienna next week to discuss Ukraine's budget plans and a new IMF monitoring instrument, which should pave the way for a full-fledged IMF program once conditions allow," Georgieva said, Reuters reported.
Newsweek reached out to Banerji's office for comment.