As Russia's war in Ukraine continues, some Russian cities have announced plans to scrap New Year's events to help the country's armed forces.
But not everyone is on board with the plan, with some voicing criticism of the Russian government's failure to adequately equip troops.
"Tempers fly, as not everybody is happy with the government's failure to properly equip the troops, leading to proposals to cancel the New Year's festivities and spend the money on the military," Julia Davis, the creator of the Russian Media Monitor watchdog group, tweeted on Sunday, alongside footage of Russian politicians and pundits fiercely debating the issue.
Nikolay Novichkov, deputy of the State Duma, the lower house of Russia's parliament, said holiday celebrations were "not necessary" and "harmful," according to a translation of his remarks.
"I believe that corporate parties should be forbidden and administratively punished… so they drink less and don't show their worst traits, especially during these difficult times."
He added: "The mayhem that is blooming everywhere, including TV, especially for the New Year's, should have been curtailed a long time ago. This is an excellent time to do it."
But Galina Mikhaleva, a member of Yabloko, a social-liberal political party in Russia, argued that the Russian government should be "handling it."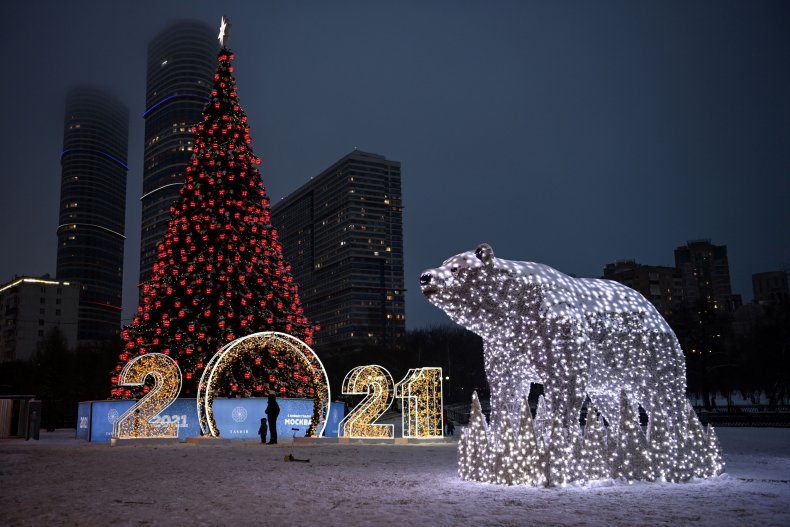 "I don't think we should live like we're in the Middle Ages, when a person was getting ready for war and had to buy his own armor, his own horse, his own spear and so on," she said.
"We have an enormous military budget and the government should be handling it, and not the lowest levels of it."
She added that "to unload this onto the shoulders of the citizens is just not right."
Journalist Vladimir Karpov concluded that the government "has already sh*t its pants," pointing to Russian President Vladimir Putin's partial mobilization of troops.
Several Russian cities and regions have announced they will either cancel or scale back New Year's celebrations, The Moscow Times, an independent newspaper, reported.
Authorities in St. Petersburg said earlier in October that traditional Christmas and New Year's festivities would be canceled this year. The money saved would be used to pay for "extra outfit and gear for volunteers and those who have been mobilized," Russian news agency Tass quoted St. Petersburg Governor Alexander Beglov as saying.
But a Russian Defense Ministry official has insisted that there is no need for the country's regions to cancel celebrations.
Deputy Defense Minister Viktor Goremykin said that although the armed forces were grateful for the active support of the population, the military had all the equipment it needed for troops on the front line and those in training.
"Therefore, I consider initiatives in certain regions to cancel New Year's holiday events for children under the pretext of supporting the armed forces to be premature and unnecessary," he said in a statement.
The Russian Defense Ministry has been contacted for further comment.